Fine+Flux's Exclusive Services
At Fine+Flux we offer a wide range or services that we've created to better convenience our clients. For more information on any of our services or to request a quote please fill out the contact form below.
0% Interest Payment Plans
We offer payment plans with 0% interest on all products and services over 1K (before taxes). Clients can request their order be broken into 2-3 instalments over bi-weekly payments. Clients must keep in mind we cannot send their jewelry until the full balance has been completed. Payment deadlines must be respected and paid on their assigned dates. Failure to pay within 3 business days of billing can result in a 25$ charge for additional administrative fees. To request a payment plan simply send us an email at i
nfo@fineandflux.com
or by filling out the form below.
Our demo ring service is when we make a "fake" version of a your ring or jewelry and ship it out to you. This will allow you to wear it and request any adjustments before we make the real one. A great service to consider if you are not sure if the recipient will like the design or to keep as a backup when traveling.
We create demo rings by making your ring in silver, gold plating it and setting it with CZ's. Additional costs do apply, please inquire below for more information or to request a quote. Creating a demo ring can add on an additional 2 weeks to the standard processing time.
All our custom jewelry and personalized engagement rings come with 3D renderings. A 3D rendering is when we simulate in 3D what your jewelry or engagement ring will look like before we start fabrication. In doing so it will allow you to preview what your final piece will look like and request adjustments if necessary. In doing so we can guarantee you will have full control over the final design and that you will absolutely love it! No additional fees.
Diamond & Gemstone Sourcing
We offer gemstone and diamond sourcing for all our clients custom jewelry and engagement rings. We will source and provide for you an average of 2-3 options per piece, for you to overlook and choose from. Lending a trained eye to sort through all the gems, making sure you get the best quality/carat for your price point!
We will provide images and videos for you to see the stones. Diamonds come with high definition videos.
We keep a wide selection of ready to ship gemstones, browse our current
inventory here
.
 Engagement Ring & Jewelry Appraisals 
Knowing the authenticity of your gemstones, diamonds and jewelry is a must. We offer appraisals by certified gemologists, to not only very the quality and legitimacy, but to also inform you on the current market value.
Appraisals can be done for your gemstone/diamond exclusively, at 100$ or we can evaluate the complete ring for 150$. This process can take between 3-7 business days. Must be requested prior to shipment.
We offer complimentary engravings with every piece, so you can eternalize your feelings of love or friendship. Inscribe your piece with alphabetical letters, numbers or symbols (between 5-10 characters). We always use Arial font by default. Please keep in mind there needs to be enough room on the surface of the piece for engravings to fit.
Engraving requests need to be placed at the same time as the order and can be written in the comments section at checkout or by sending us an email at
info@fineandflux.com
. We
 make the engravings in 3D because it comes out better then by hand, so if the engravings are placed at later date and the 3D has already been done then we cannot guarantee the quality of the hand engraved version, additional fees up to 30$ may arise.
At Fine and Flux our customer experience is our top priority. We offer free ring sizers shipped to your home with the purchase of every ring, to better convenience you. This will make it easier for you to order from the comfort of your home and avoid any sizing mistakes.
All you need to do is; once you've purchased your ring, simply wright in the comment section or send us an email at info@fineandflux.com and we will ship a ring sizer to your home. Postage generally takes 1-5 business days, but shipping delays may occur and are out of our control. 
Please note: ring sizers are limited to 1 per order and are reserved for ring orders exclusively. If you need help figuring out how to use your ring sizer or need confirmation on the indicated size we will be happy to help! Clients are too keep the ring sizers once received.
Aftercare & Maintenance Services

The aftercare and maintenance of your engagement ring is an important aspect to consider for the longevity of your jewelry. We offer a full aftercare package which includes a deep clean of your jewelry, prong verification, re-polishing and rhodium plating. This will ensure the integrity of your jewelry & return your jewels looking brand new!
Read more or book your appointment
now, it only takes 5 seconds! 
We offer free international shipping on all our jewelry. For more details on our shipping policy please click
here
.
Our Latest Custom Jewelry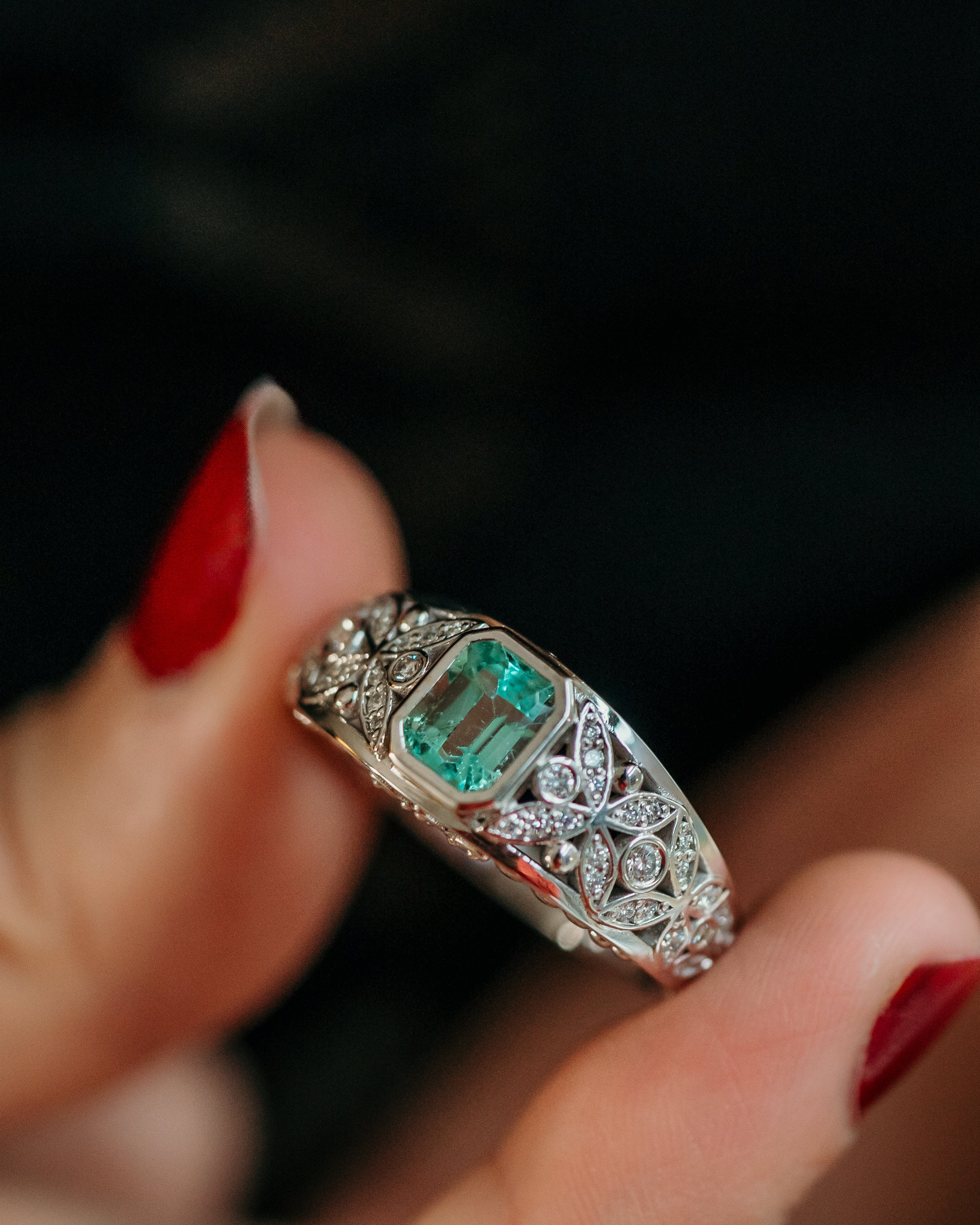 Regular price
From $3,904.00 USD
Regular price
Sale price
From $3,904.00 USD
Unit price
per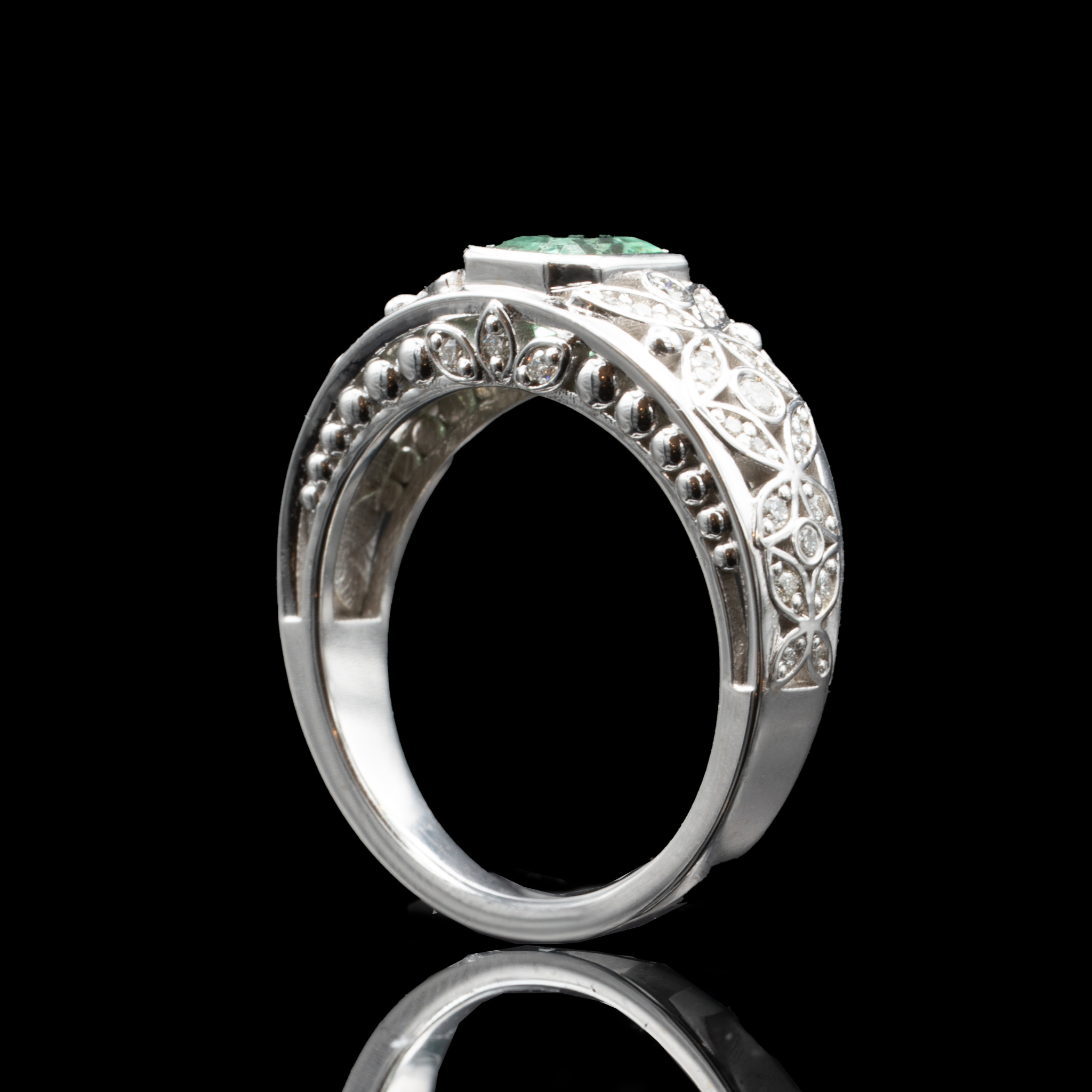 Regular price
$11,262.00 USD
Regular price
Sale price
$11,262.00 USD
Unit price
per
Regular price
$1,502.00 USD
Regular price
Sale price
$1,502.00 USD
Unit price
per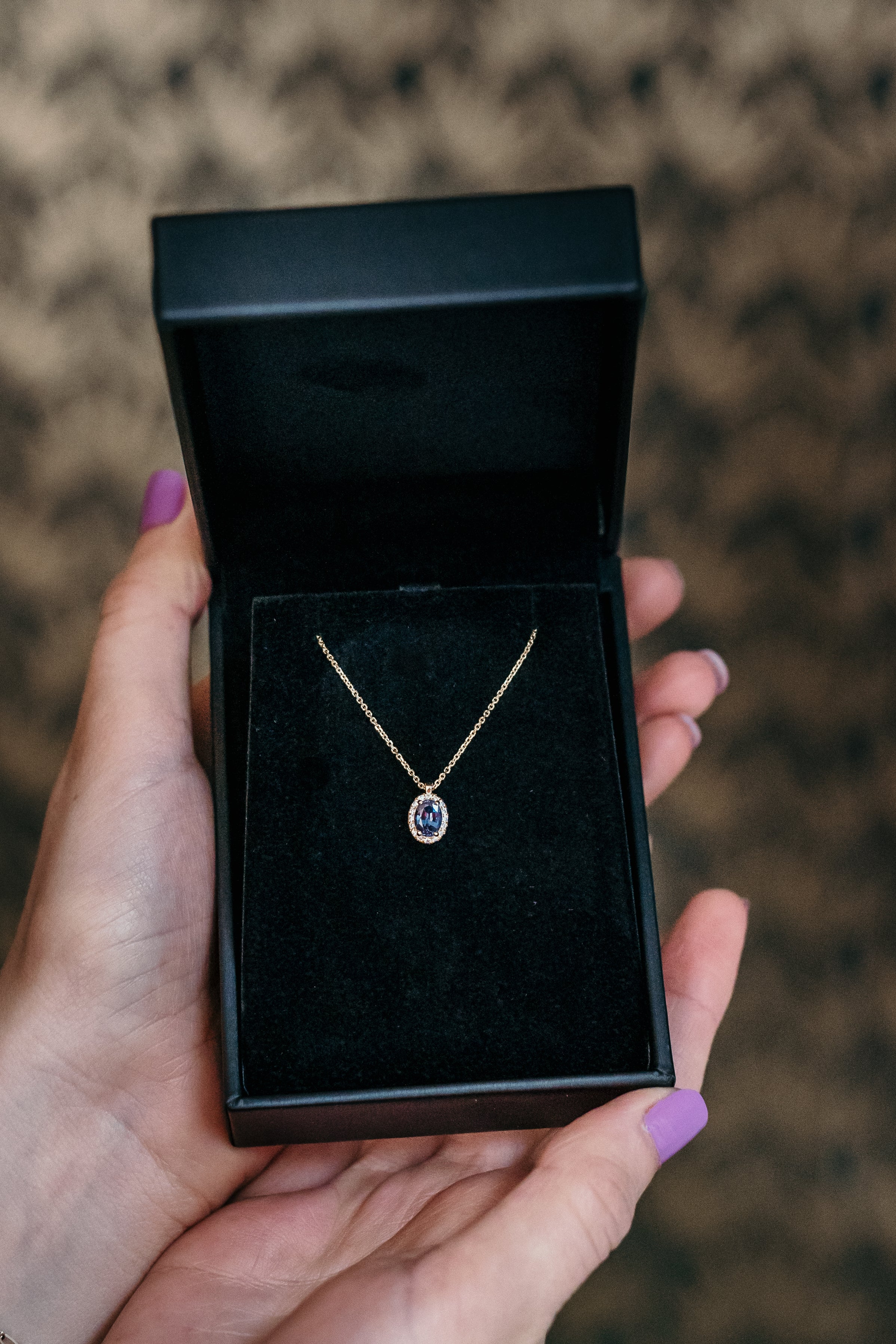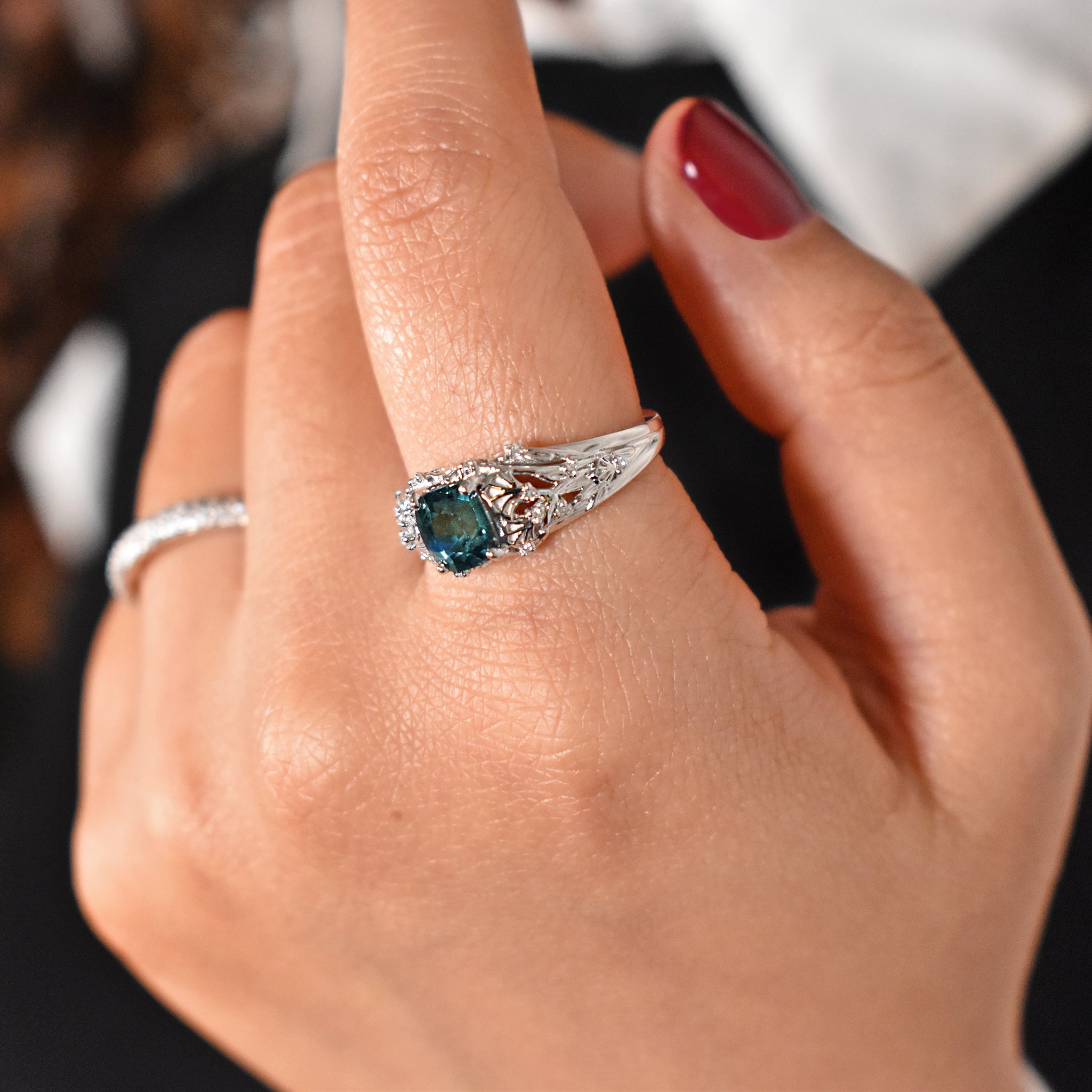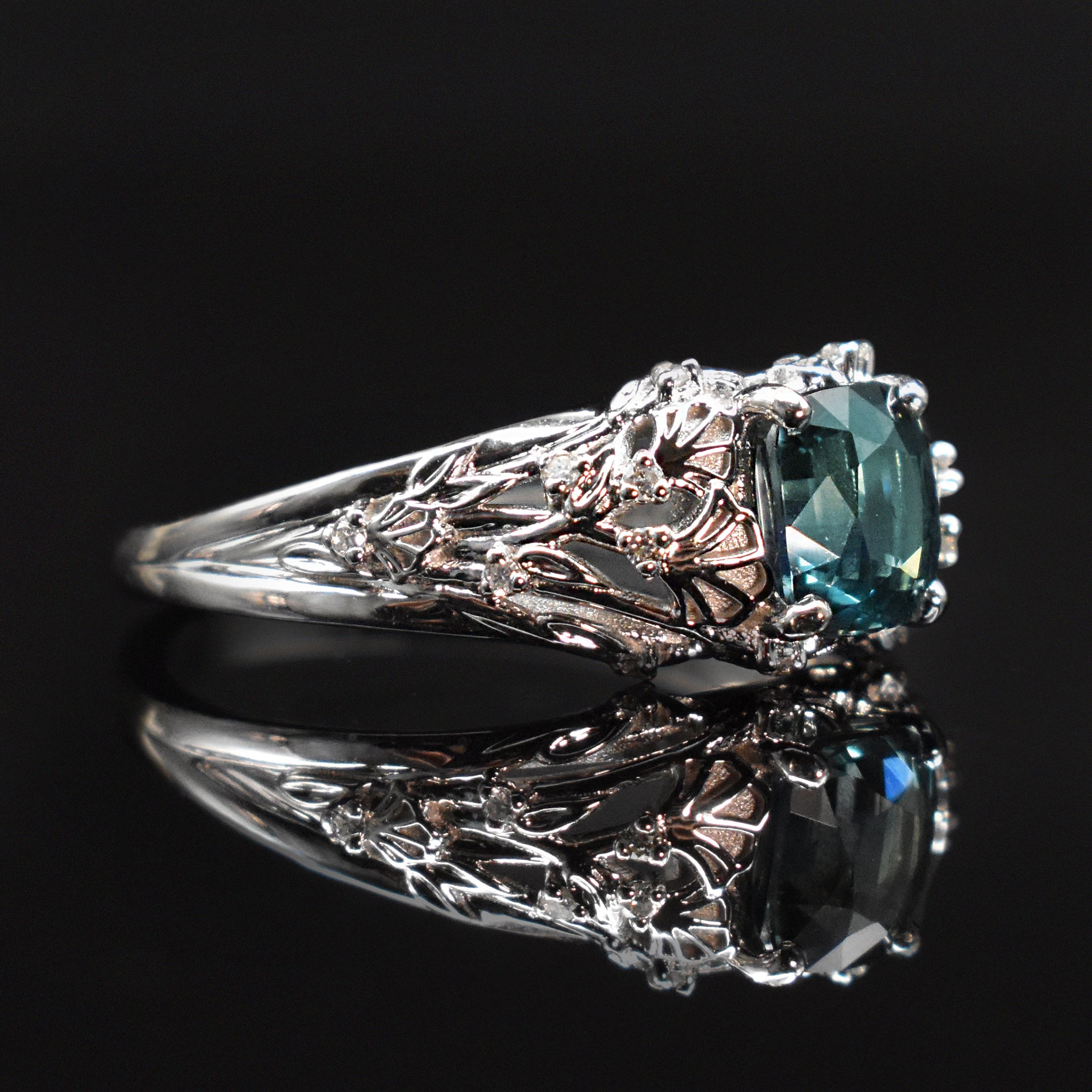 Regular price
From $1,352.00 USD
Regular price
Sale price
From $1,352.00 USD
Unit price
per
Regular price
From $826.00 USD
Regular price
Sale price
From $826.00 USD
Unit price
per
Regular price
$1,502.00 USD
Regular price
Sale price
$1,502.00 USD
Unit price
per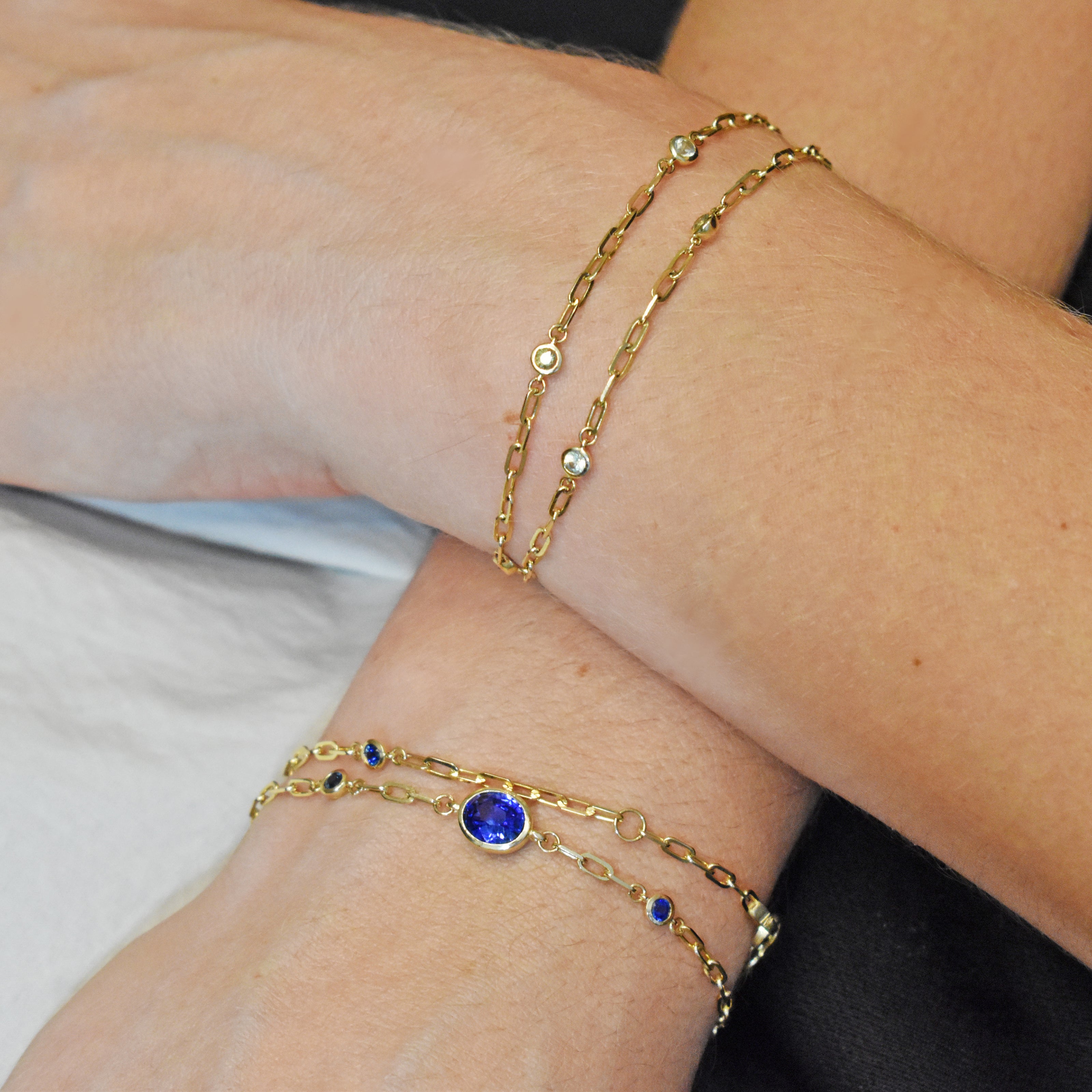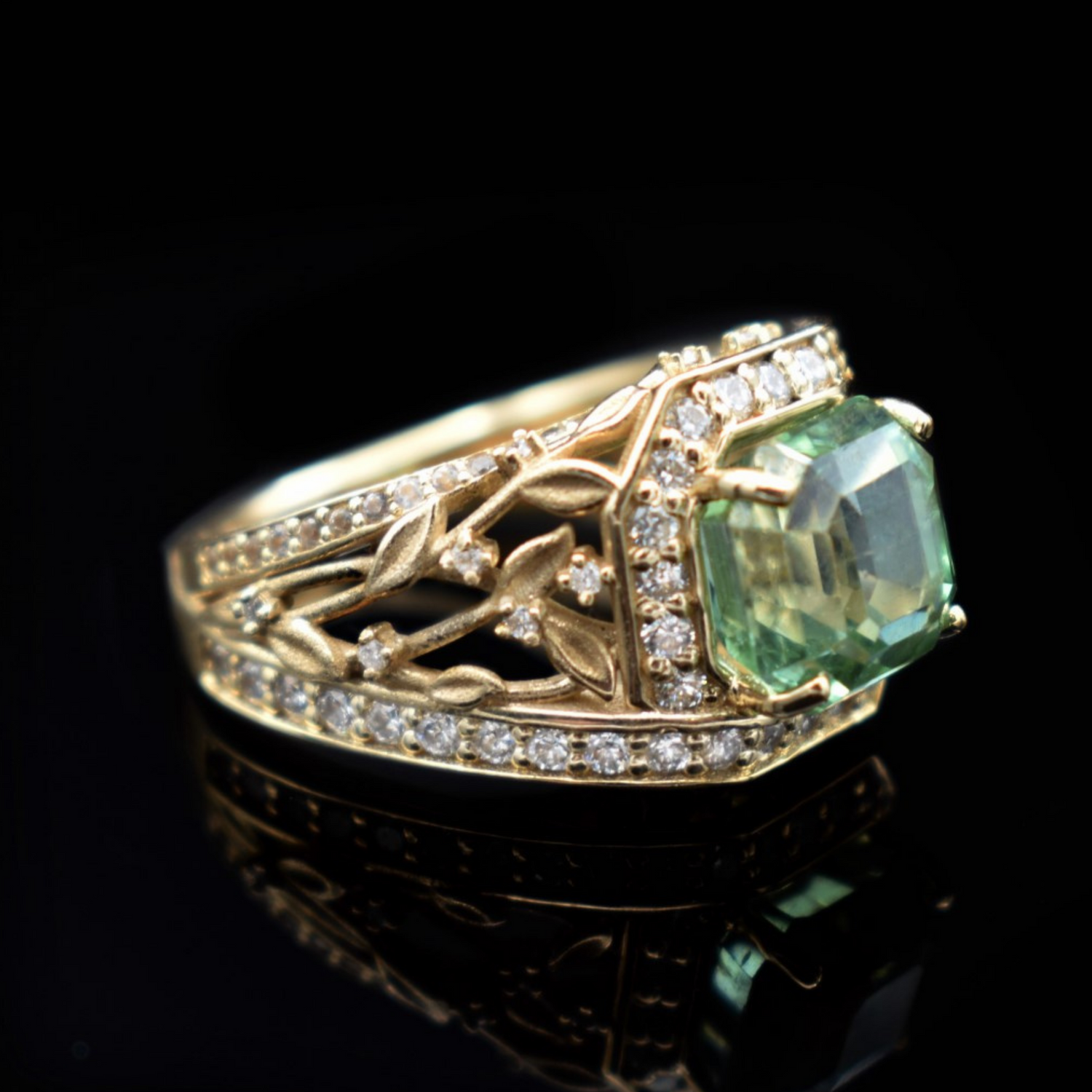 View Our Complete Portfolio
At Fine+Flux we specialize in bespoke fine jewelry and engagement. Click the link to view our custom portfolio.
Custom Portfolio